Team Left Hand is a group of employees and friends dedicated to solving the riddle that is Multiple Sclerosis. Our Carolinas team, our first outside of Colorado, has been doing our part to raise funds and awareness since 2013 and will continue to #crushMS in 2021.
Additional Information:
This year we are participating in the Bike MS: tour to Tanglewood ride! There are 25, 45, 65, and 100 miles routes.
Date: September 25–26, 2021
Start Location: Tanglewood Park, Clemmons, NC
Fundraising Minimum: $300
---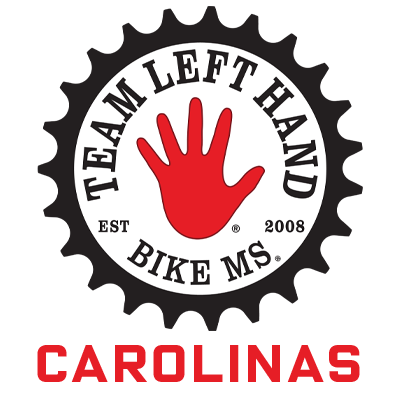 ---
Connect with the Carolinas Team
Find Team posts, fundraising + training tips, and much more!
---