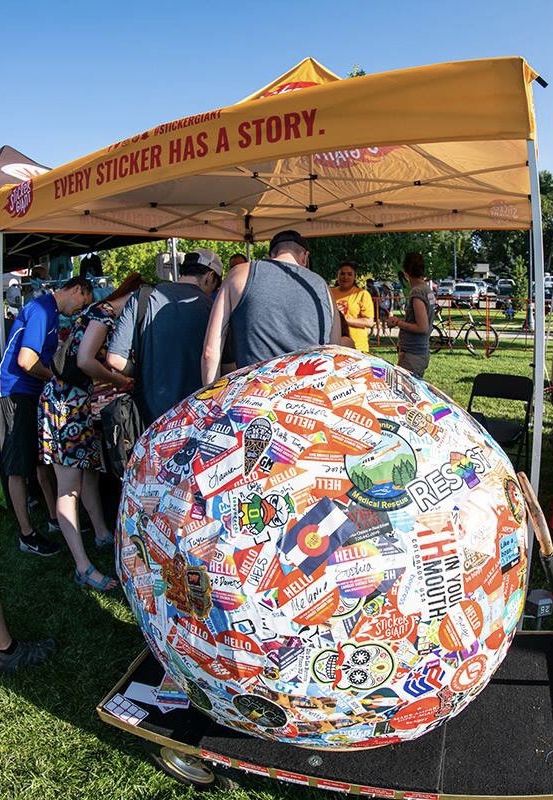 It all started with the success of a single bumper sticker idea. After several thousand sales, StickerGiant was born in 2000 with the goal of being "the Amazon of Stickers." The company grew quickly through online retail sales, and in 2010 transitioned to manufacturer and printer of custom promotional stickers and labels.
They're a passionate team of employees that love to make stickers and labels while focusing on being a benefit to their customers, the community around them and the world as a whole. 
One way they've proven their commitment to community is by being a longtime National Sponsor for Team Left Hand. Not only do they print ALL of the amazing (custom! die cut!) Team stickers, they also bring their fun company culture to our fundraising events like Leftapalooza Mile High Tribute Band Festival. This year they're fueling the event's Big Wheels Gose 'Round adult trike races which will raise funds for Bike MS and promote the Team and mission to #crushMS.
Speaking of fun company culture, StickerGiant is also the creator of National Sticker Day and Saul the World's Largest Sticker Ball, the Guinness World Records holder.
So if you need premium quality stickers & labels, fast turnaround, and excellent customer service, AND you want to support an amazing Team Left Hand Sponsor, then StickerGiant is for you!