Hard to believe, but ride is upon us! Don't let the event weekend scare you…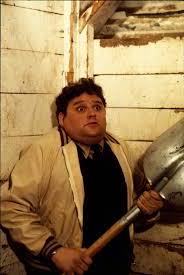 HERE is where you can find ALL the important info you'll need in order to have a GREAT weekend riding and volunteering to #crushMS:
TEAM FUNDRAISING UPDATE:
TLH FL is truckin' along and has raised an incredible $94,868 so far this year (yahoo!), and are currently 2nd in fundraising (behind those Big Bananas)! GREAT JOB everyone! We've got a ways to go still to reach our goal of $125K, but we can do it!! TLH Carolinas is also chugging along with nearly $21K raised and more coming! We're still going so PLEASE keep it up and watch those donations roll in approaching ride weekend!
Please keep fundraising to #crushMS since that's what it's all about!!
FAQ: What if I don't meet the $250 minimum before the ride?

If you have not turned in the minimum donation by the start of the event, the National MS Society will discuss payment options with you, including charging the balance on a credit card.

Please note your rider packet will not be issued without reaching the $250 minimum
VOLUNTEERS:
We simply couldn't do everything over the weekend and throughout the year without our AMAZING support team of volunteers! Be sure to THANK THEM PROFUSELY over the entire weekend, please!
TLH JERSEY + MS RIDER PACKET PICK UP :
Thursday 11/21 at Alewife – 1035 Park St. | Jacksonville, FL 32204

6:00pm – 8:00pm 
Grab your Team Left Hand jersey AND your MS Society rider packet (if you have not already picked up your packet) 
Get to know your teammates and get ready for a great ride weekend while supporting our friends at Alewife!

Friday 11/22 at Hampton Inn and Suites – 13950 Village Lake Circle. | Jacksonville, FL 32246
4:00pm – 7:00pm
Saturday 11/23 at the NE Florida Regional Airport starting line
2019 SHIRTS:
Team shirts will be available at the jersey pick up Thursday, and in our Team Tent on Saturday for a $20 donation (that goes back to team)
Chatterbomb Clothing Co. shirts (only 40 made!!) will also be available for a $40 donation. They're rad y'all. And soooooo soft!
WEEKEND WEATHER UPDATES:
Saturday 11/23:

High of 71, low of 54
Partly cloudy skies
Winds NW at 5 to 10 mph

Sunday 11/24:

High of 71, low of 56
Partly cloudy skies.
Winds WNW at 5 to 10 mph
PACKING LIST:
Make sure you bring everything you need to have a safe, comfortable ride… don't forget your:

Amazing 2019 TLH jersey
Helmet (you aren't allowed to ride without one!)
Shoes
Cellphone
Water bottles
Sunglasses
Sunscreen
ID (for drinking beer at the finish line – you cannot drink without it!)
Medical Insurance Cards
Spare tires/fix a flat kit
Ziploc baggies (in case of rain)
Rain gear (weather dependent)
CASH to buy your 2019 TLH shirt and tip our amazing massage therapists in our Team Tent
TOGA!!! You read that right… We're throwing an Animal House party this year, so grab a clean sheet or your favorite college shirt and come prepared to party with a beer in hand!
ROUTES + NMSS INFO:
Check out the Route options for Day 1 & Day 2 – maps & turn by turn directions are available on the MS Society website.
See below for the full ride weekend schedule broken down by day and location.
And find the complete ride weekend guide HERE.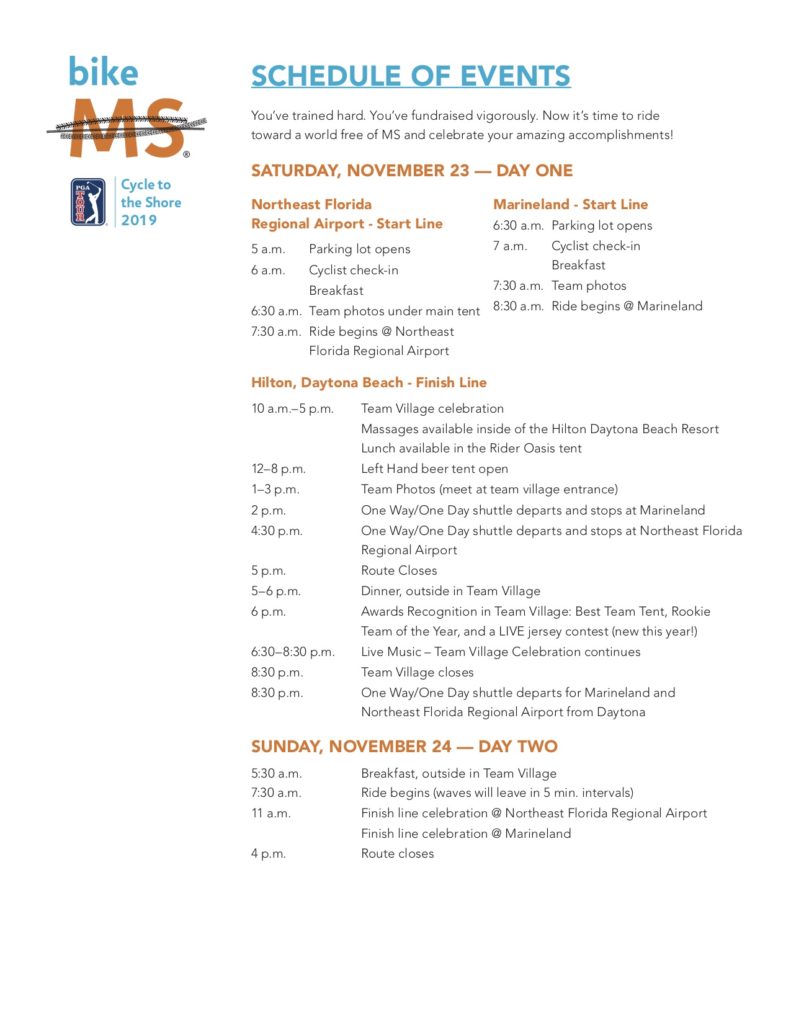 MASSAGE SIGN UP:
Kristen is back again and we can't thank her enough!
Each massage is $20 for 20 minutes

Sign up for your time slot with our dedicated massage volunteer when you arrive in the team tent – we'll take your phone number down to text a reminder when your time slot is approaching.

Walk ups will be accepted as we can accommodate – please note that pre-paid riders get first dibs on all available time slots.

CLICK HERE TO SIGN UP FOR YOUR MASSAGE IN ADAVCE! $20 DONATION FOR A 20 MINUTE MASSAGE.

Please use your real name so we know that you've prepaid!

Donations go directly to the MS Society, so riders who have a massage are HIGHLY ENCOURAGED to tip your therapist!
SATURDAY MORNING:
NEW STARTING LINE! Northeast Florida Regional Airport – 4900 US Highway 1 N| St. Augustin, FL 32095
Allow plenty of time to arrive, get parked and get ready to ride!
Take advantage of the on site hydration station, get a last minute bike adjustment from a bike shop and enjoy breakfast, served at 6:00am.
DROP OFF YOUR LUGGAGE! Make sure to tag your bag and drop luggage you need delivired to the Hilton if you don't have someone taking care of that for you. Look for the LUGGAGE TRUCK.
Look for the sea of Left Hand jerseys milling about – you can't miss them. 
Team Photos under the tent at 6:30am.
Line up with the rest of team and plan to take off with the group just after 7:30am! 
SATURDAY TEAM VILLAGE: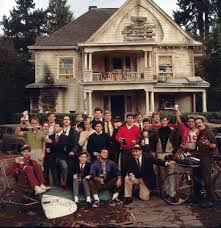 Hilton Daytona Beach Oceanfront Resort – 100 N Atlantic Ave. | Daytona Beach, FL 32118
Team Tent:

Our amazing volunteers & sponsors have worked hard to make this year's Team Tent amazing, as always. After you finish riding, plan to hang out in our NATIONAL LAMPOON'S ANIMAL HOUSE THEMED TEAM TENT (TOGAS!!!) and enjoy…

KEG FOOTH BATHS! 
COLD LEFT HAND BEER! 
COMFY COUCHES!
AN AMAZING FOOD LINEUP THANKS TO The Gnarly Barley and our other wonderful sponsors!!! We're talking TACOS, sides, desserts…. YUM!!!
GOOD TIMES AND LAUGHS WITH OUR TEAM!
TEAM SHIRTS AVAILABLE FOR A DONATION!

Have friends and family joining the celebration in our Tent? FABULOUS! We're asking a suggested $10 donation for our team wristbands to make sure we have enough to spread the love – all proceeds will go back to the Team fundraising pot!
Team Photo:

Be at our tent at 5:00pm for our TEAM PHOTO! Bring your smiles, a beer and your best ANIMAL HOUSE GETUP!
Stick around after the photo for the NMSS awards ceremony including best jersey contest!

Meals:

AMAZING TACOS thanks to our friends at The Gnarly Barley, plus snacks and something sweet from other wonderful sponsors.
** Friends and family wristbands available for a $10 suggested donation!
And don't forget about the meals provided by the NMSS, too!

Beer!!!!

All riders receive 3 pints (except TLH… we don't count for you *shhhhh*)
Guest beer wristbands can be purchased at the Team Tent Village entrance for $20 each (includes beer + NMSS food)
Don't forget your ID! Even if you haven't been 21 in decades…. NO ID = NO BEER
SUNDAY MORNING:
Breakfast outside in Team Village served at 5:30am.
Line up take off in 5 minute intervals beginning at 7:30am
SUNDAY FINISH LINES:
#SundayFunday… The party continues!
Marineland:

Finishing at Marineland? Enjoy a cold beverage from Left Hand and our Pirate bartender!

NE FL Regional Airport:

Cold beer, team snacks, Bubba Burgers and more at the finish line party!
SOCIAL MEDIA:
We'd love to see your photos from the weekend! Make sure to tag @teamlefthandbrewing on Instagram, and @TeamLeftHand + @LeftHandBrewing on Facebook and Twitter, and use hashtags #crushMS and #TeamLeftHand!
TEAM AWARDS:
NEW THIS YEAR!!

We'll be voting on awards during the weekend – make sure to cast your vote! Find our ballot box and volunteer in the tent and let your voice be heard!