By Chris Wallner, Team Left Hand Colorado
This year marks the 10th year of riding in Bike MS events for me, but when I first started riding the idea of raising the event minimum frightened me. How would I be able to ask friends, family or coworkers to help me raise $300? All the emails, texts and follow-ups, there is no way I could do it…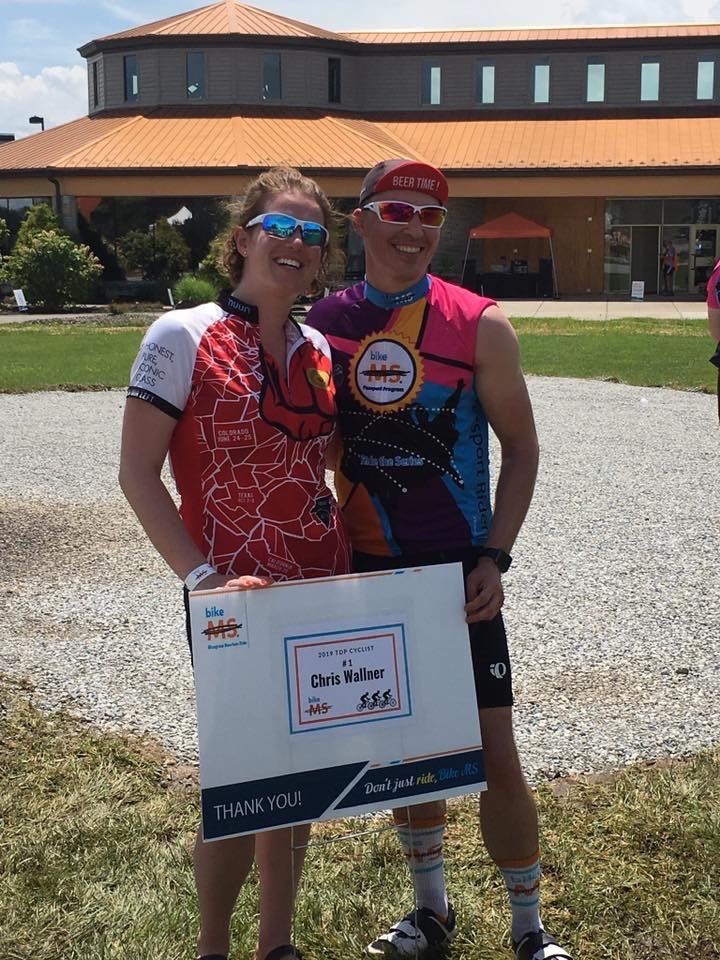 Flash forward a few years, and in my 5th year riding I came across an Instagram post for Team Left Hand who was looking for people to join in Ohio (I live in Colorado). At the time I had no idea what I was signing myself up for but am glad I replied to their post. That year I held my second annual backyard BBQ and beer pong tournament in hopes of raising enough money for Team Left Hand. I bought some local craft beer kegs, asked for donations to use as raffle items from breweries/restaurants and then asked friends for a donation at the door. The event was successful in raising both funds and awareness for MS and after that first ride I was hooked with riding for Team Left Hand. The following year I added more raffle items and silent auctions as well as designed a beer glass to sell at the event.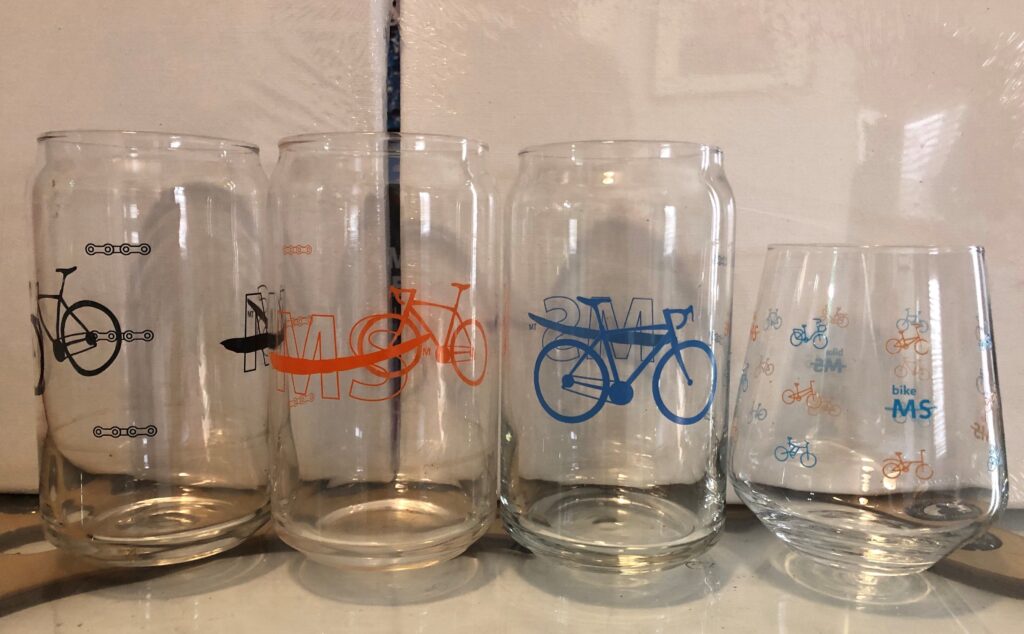 I moved the fundraiser to a local brewery who offered free rental space as the event continued to grow in its third year. Friends donated some food, helped run the raffle and organize the auctions. I also started to use Microsoft Excel to document donations received, who I had reached out to as well as other fun stats to keep me motivated. I also teamed up with a favorite restaurant late that year with a Bike MS night where food proceeds and specific beer proceeds went to the cause. Charity nights are another great way to fundraise when you advertise and ask your friends to join.
Over the years I have learned to try and post regularly on different social media platforms. I have a "$5 Friday" post where I post a different picture and ask people to donate the cost of a beverage (without tip) to the cause. This regular reminder gets a handful of smaller donations, but also helps remind those that haven't donated to take a minute and donate. For "Thankful Thursdays" I tag friends who recently donated and include my donation link in hope their friends see it and donate to the cause.
Three years ago I realized I was recycling a lot of aluminum and wanted to do something about it. I started to literally CRUSH MS, by recycling cans for the cause. I asked friends, neighbors, Facebook groups and even a few breweries to help recycle cans. I take those cans to a metal plant and donate the proceeds to by Bike MS. Last year we recycled 4,380 pounds for the cause and raised over $1,500. It's not easy, but is a fun way to raise awareness and funds for the cause. Donors have rallied behind the cause and enjoy seeing the updates of pounds recycled over the year.
For the 2020 fundraising year I started making artwork from brewery labels. I reached out to local breweries and asked if they had any labels they were looking to throw away or could donate to the cause. Most pieces have been sports logos, but I also take personal requests in return for a donation directly to the cause. It's a fun way to let my creativity run wild as I raise awareness for the cause through my art.
Going to different MS events I have heard other great ideas that I have yet to try. From Yard Sales, Bake Sales and Oyster Roasts to Sports Tournaments and Super Bowl squares there are many different ways to fundraise. People want to make a difference and they are looking for a way to donate. When deciding what to do try to be creative, speak to your talents, have fun with it and remember anything raised is going to the cause and helping those living with Multiple Sclerosis.
1 / 1