Team Left Hand is a group of employees and friends dedicated to solving the riddle that is Multiple Sclerosis. Our Colorado team started in 2008 and has since grown to nearly 200 riders raising over $2 million in 12 years! We are proud to continue supporting Bike MS in 2020 and while we know this year's ride weekend will look different, our mission does not.
We hope you'll join us as a riding cyclist, a virtual cyclist, or join our ever-expanding team of volunteers to raise funds and awareness for the millions of people around the world that are fighting the disease today. 
Additional Information: 
People living with MS are the reason we are here, and the health and safety of you and your families are our first priority as we move through the COVID-19 pandemic together. To safeguard those living with MS- and all of our communities – Bike MS: Colorado is going virtual this year. People with MS, and their families, need us now more than ever, and we are here for them. Please join us as we continue to ride bikes, raise funds, and #crushMS together, but apart.  Full event details and current updates are available on the National MS Society website. 
Date: June 27/28, 2020
Start/Finish Location: Your choice!
Fundraising Minimum: $400
---
CO + National Team Captain Chris Lennert
---

Find the Training Rides & Events Schedule and Alerts, Ride with GPS, and so much more!
Download the app from the App Store or Google play, then Search "Team Left Hand" and select "Team Left Hand Colorado".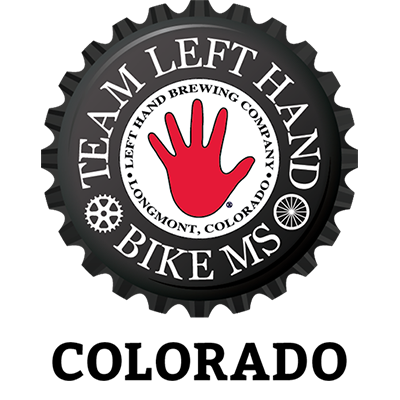 ---
Kickoff Parties, Fundraising Events, Training Rides, and the Big Event!
Events displaying in Mountain Time.
Find Team posts, fundraising + training tips, and much more!
---