By: Matt Adams, Team Left Hand Colorado
I have been a member of Team Left Hand Colorado for several years, as well as a few Bike MS rides I have done on my own. I raised money and rode with Bike MS years before she was diagnosed, but now I ride with and in honor of my friend and neighbor Wendy Roberts, who was diagnosed with MS a few years ago and has become an inspiration to myself and many others on the team!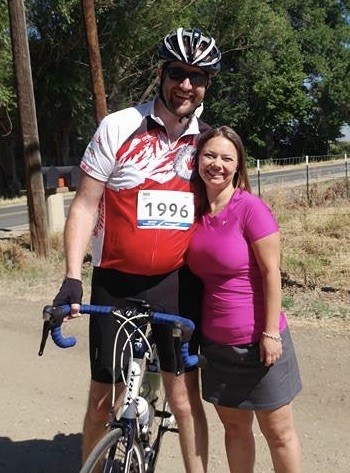 Though not as active of a participant on the team as some, most who have encountered me would agree I "stand out" amongst the members. I don't blend in with the crowd well, and I'm a team member others can really look up to (all height puns!)! Though not a particularly fast rider, I do seem to be a favorite for those who like to draft, or "take the express route" as one team member referred to it! I am, in politically correct terms, a "gentleman of size". I stand 6' 8", and in all my Bike MS events, I have never encountered anyone taller. And while that might be something that sets me apart from the rest, it also presents complications when it comes to biking, running, or pretty much any sport (aside from perhaps basketball… which, ironically, I am quite terrible at).
Years ago, when I first started trying to get healthier and exercise more, running and biking were both on my list. I started out running because it is very easy and inexpensive to get started… you just go for a walk and pick up the pace! The only real obstacles to running are that my size means additional pressure on my joints and back, which has resulted in a number of injuries over the years. Cycling, however, was a much more challenging introduction.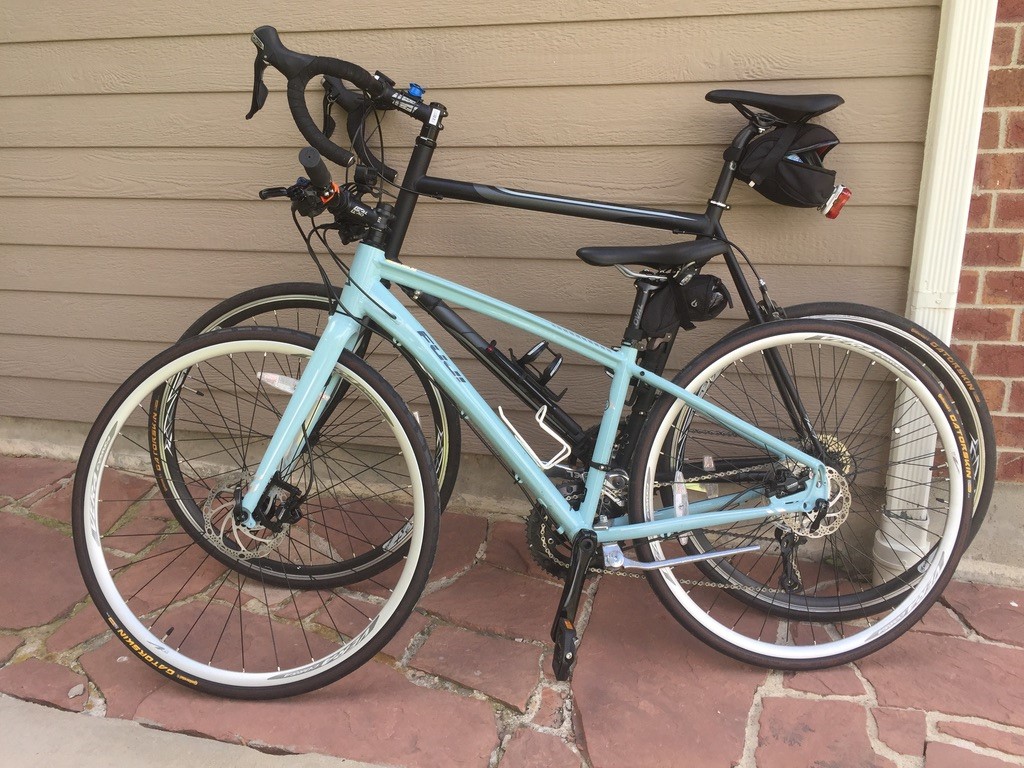 Bike companies build their product for average size riders, but oversize (tall and/or heavy) may be out of luck. When I first started riding, the largest bike that I could find was special order/non-refundable, and I didn't even know if it would fit (at 64cm, it was still too small for me even at maximum seat height…though I still rode it for a few years). Most bike frames are not only limited for tall riders, but are also not rated for heavier riders. Though not advertised, most bikes have a 250-300 pound weight limit, and some carbon bikes will have a maximum of 200 pounds, and I've never found a carbon bike anywhere near my size! Zinn Cycles in Boulder is internationally known for building custom bikes specifically for big and tall riders, but with a hefty price tag to match. After a few years of looking for an inexpensive height friendly bike, I eventually found the KHS 747XXXL 68cm, which was designed by Lennard Zinn (of Zinn Cycles) but produced by KHS as an entry-level, no-frills bike that would, at minimum, fit riders like me. Zinn is also now teaming up with another brand to produce a higher quality big and tall bike, the Clydesdale, which is made of titanium and higher quality than the KHS, but without the expense of a fully custom bike. For now, the KHS at least allows me to ride comfortably, and I haven't broken it yet. Aside from the bike itself, some additional challenges include cycling clothing which can be challenging to find in proper size. While bibs and jerseys may work ok (though not fit quite right), things like helmets, gloves, and shoes will be much more challenging and generally if I find a helmet that fits my head, I buy an extra one just so I will have a replacement after a year or two! In addition, much of the equipment you'll buy such as an indoor bike trainer, treadmill, or even peloton-style bike will often be restricted to users of 250 pounds or restricted by height. My current treadmill is a Landice which is rated for 400 pounds (I had to pay quite a bit extra for a "premium" treadmill), but my previous treadmill only lasted two years, possibly because of my size. Most spin bikes are not recommended for riders over 6' 3". This probably won't change, but as more big and tall riders enter the market, hopefully additional manufacturers will see the value and the market will continue to expand!
I hope to see you all out this year at Team Left Hand Colorado bike rides and events, and if you can come up with a tall joke I've never heard… I will be impressed.