By: Andrew Saur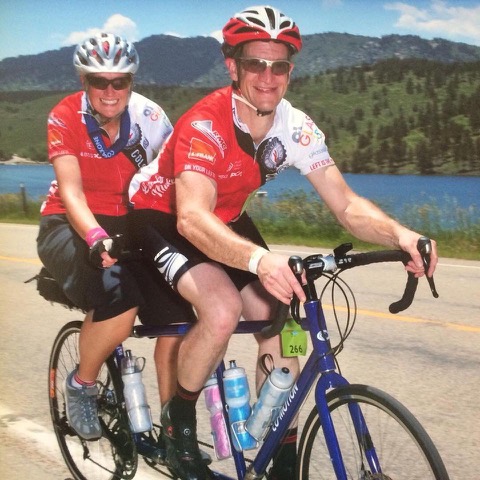 More than 20 years ago, when I first decided to ride what was then called the MS 150, I was just hoping to complete the two-day, 150-mile ride. My goal was to challenge myself, but more importantly, to support my new wife Jeannie who had recently been diagnosed with MS. I enjoyed riding my bike, but I certainly wasn't a road cyclist. I trained on my mountain bike from college having little clue about the endeavor I was undertaking. What I did know was that whatever challenge the ride would present, Jeannie's challenge was far more daunting.
Her journey didn't include a map, rest stops, helpful volunteers to guide her to the finish and a festival to celebrate what she had accomplished. MS was going to be a lifelong battle, fought every day in one way or another, often in the dark. No matter how frightening and unpredictable the disease is, I am still determined to not let Jeannie fight alone.
Through the nearly 25 years Jeannie has had MS, she has faced vision problems and headaches that have left her unable to work for weeks at a time. She's endured numbness and pain in her hands and legs, as well as chronic fatigue that can make it difficult to ride her own bike for more than a few minutes.
Despite all of this adversity, Jeannie has excelled in her career, has ridden Bike MS multiple times herself, and has raised two outstanding young men. Our boys have also ridden Bike MS several times and have used the event to help them springboard to greater sporting success. Along with teaching them perseverance, this event has also given them eloquent lessons in gratefulness and empathy.
Since that first MS 150, road cycling has become a cornerstone of my life. I log thousands of miles a year. I have done countless climbs in Colorado's mountains. I've ridden the legendary cobbles of Belgium and made a glorious bucket list of rides still to tackle. Many of my rides I've done with our son Gordon, who now races nationally on the velodrome.
But none of my accomplishments in cycling are as poignant as each time I crossthe finish line at Bike MS. I think of how hard I, my friends, family and teammates, and all the cyclists on the course have toiled to complete the ride. More so, I think of the great hurdles those with MS have to overcome to continue their daily lives. I am thrilled to support the National MS Society and its mission to help people affected by MS live their best lives, restore what has been lost and end MS forever.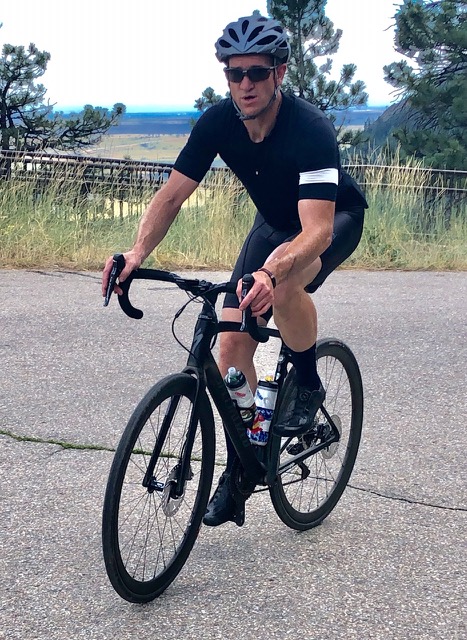 ABOUT ANDREW: Andrew Saur is a firefighter and paramedic with West Metro Fire Rescue. He's been riding with Team Left Hand for 10 years. This year, Andrew and Jeannie (aka Neenie) will ride their tandem in Bike MS for the second time. Andrew is looking forward to racing 140 miles in Steamboat Gravel this year andhopes to ride Dirty Kanza with fellow Leftie Steve Di Tirro next year.