By Colleen Murphy
Having been a Longmont, Colorado resident on and off since 1979, I know a lot of people, just like many other long-time Longmonsters, but I was looking for a healthy, motivated group that would help me get out and RIDE more! Then a couple of my clients mentioned Team Left Hand, universally coincidental. They said it was the best group to ride with and they had a killer tent for the MS 150 ride. At the time I was unsure I could ride 150 miles, but then I found out it is over 2 days! Then I knew I could do it,and I wanted to be a part of this.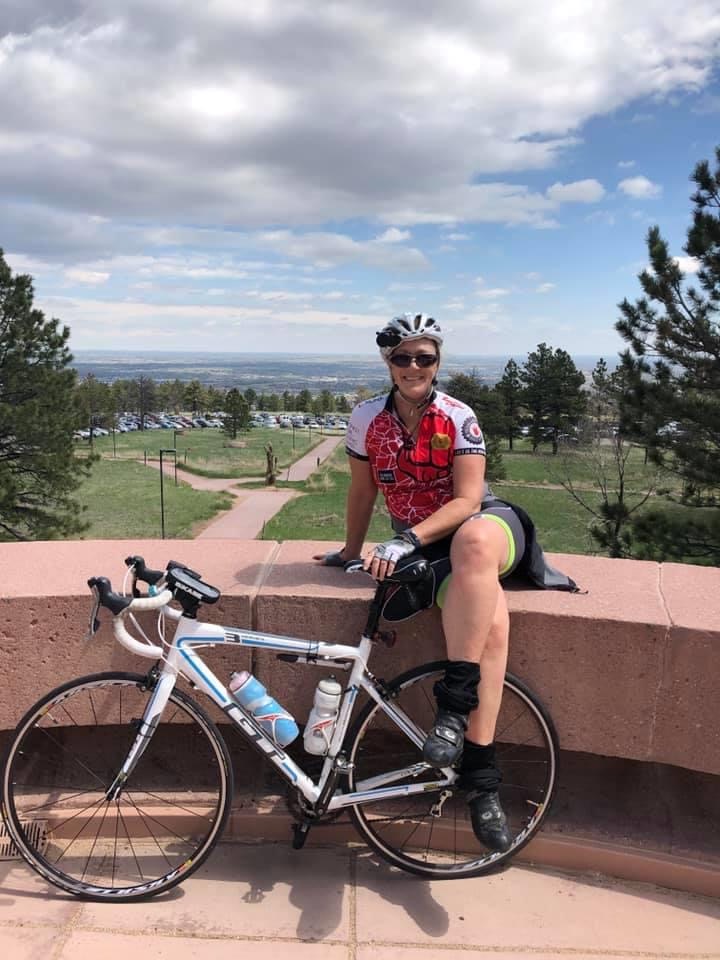 I showed up on a Saturday at Left Hand, not knowing ANYONE! I hadn't signed up yet… I wanted to get afeel for the group. They were cordial, helpful and ready to ride.On my first ride I tried to keep up and pushed myself WAY to hard, and on the way back I was whooped! Dave Ballowe came back for me, and I said you "Just go, I will make it back, I know the way," but he insisted on riding back with me. That act of kindness helped me in the next four years to be that person, the one that goes back and helps the ones that I can. 
There will always be someone faster than me and slower than me. I think it's important to ride at my speed, your speed, but the group always made me a better rider and I always pushed myself while I was riding with the group.
I didn't get to know many people the first year, but I am a pretty outgoing person so I just introduced myself and started conversations on the ride to Fort Collins and while under the tent and my relationships with the team members have only grown since then. It's a deep group. We all care about why we ride –To find a cure for MS and that is our goal and TO HAVE FUN!!!
The second year I thought it would be a good idea to have a welcoming committee for people who just joined, to help them navigate the registration, booking hotels/dorm rooms, and just what to expect, so we formed the New Rider Committee.
My goal as part of the New Rider Committee is to make it less daunting and more fun. If you have any questions please reach out to me via email: murphyswellness@gmail.comor by phone 303-808-1077, anytime. I will do my best to help in any way I can.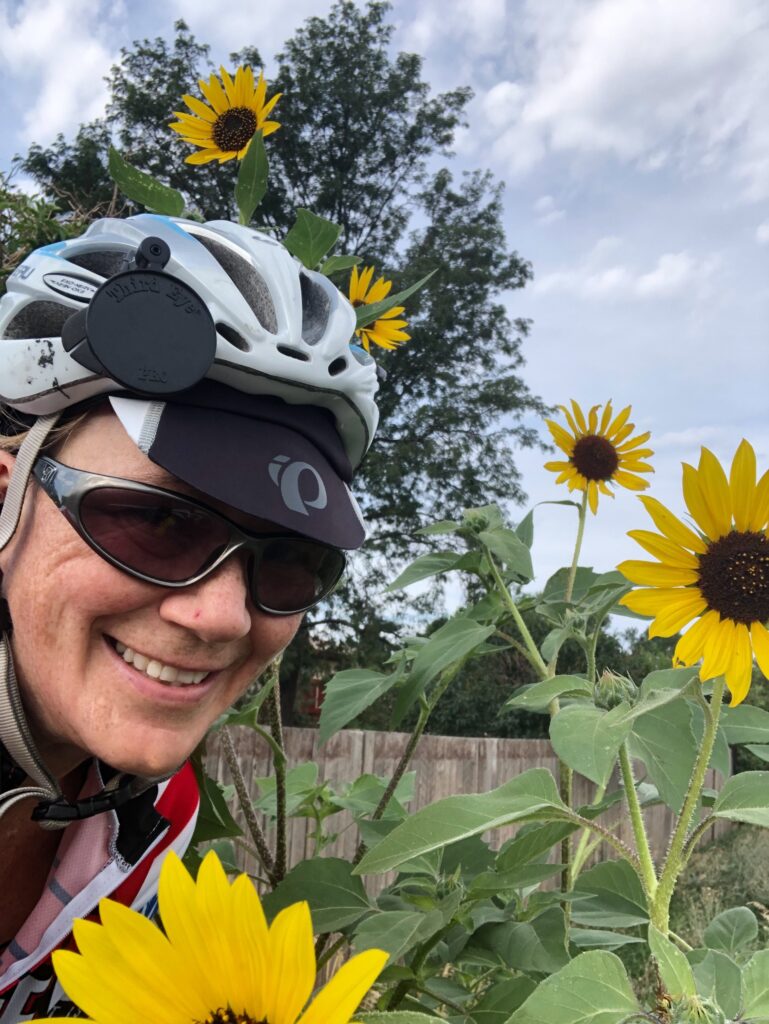 ABOUT COLLEEN: Colleen Murphy is an accountant, massage therapist, naturopath, cyclist, outdoor enthusiast. She rides for her high school friend who died in her 40s, of MS with a paint brush in her mouth, determined to continue her work as an art therapist, in Peru, for as long as possible. She also rides for KK who lives with MS today, raising with 2 teenagers and unable to work, but with the BEST attitude of anyone Colleen knows.