Bike MS: Los Angeles in nearly upon us and we want YOU to be informed!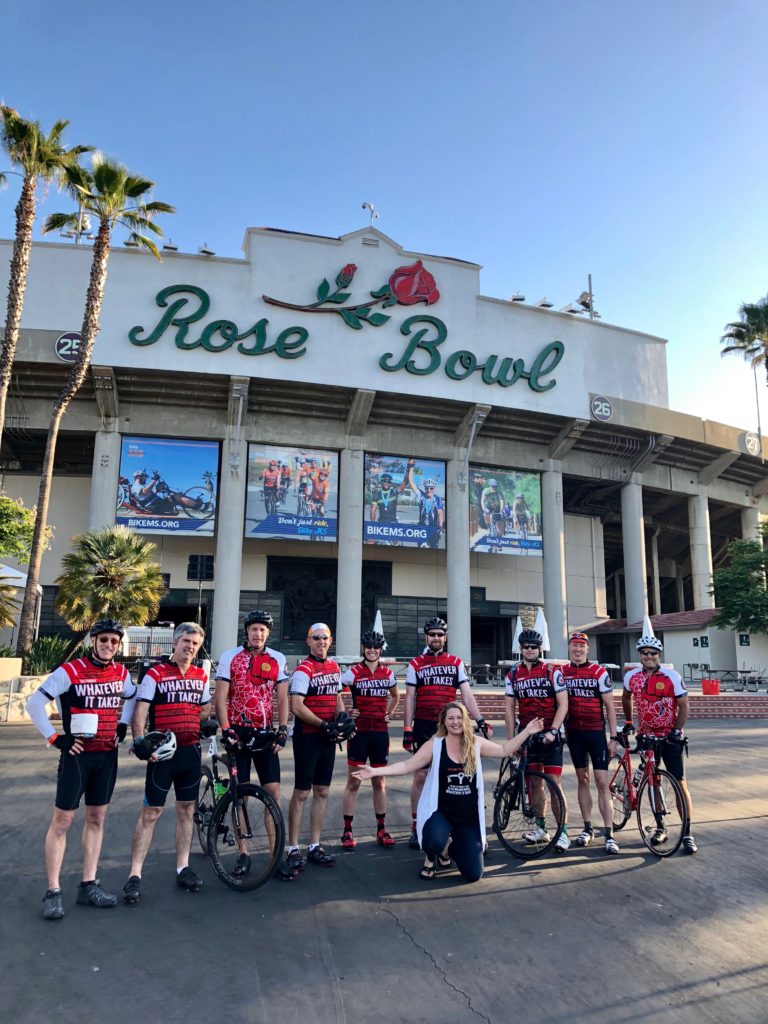 TEAM FUNDRAISING UPDATE:

We've raised $48,248.80 (less than $2K away from our $50K goal!) and are currently the number 1 fundraising team BY FAR! Great job!!

PLEASE KEEP FUNDRAISING BECAUSE THAT'S WHAT THIS IS ALL ABOUT!!!

FAQ:

What if I don't meet the $350 minimum before the ride?

If you have not turned in the minimum donation by the start of the event, the National MS Society will discuss payment options with you, including charging the balance on a credit card. No need to stop there, though – you have until May 22, 2019 to be eligible for prizes and to turn in any donations.

My fundraising total in my Participant Center doesn't match what I know I turned in.

It may take up to four weeks to process donations during peak event times.
JERSEY & MS PACKET PICK UPS:
RIDE MORNING! Saturday, March 23, 6:00 am – 9:00am at our Team Tent
Grab your awesome TLH jersey, team bib stickers + goodies from our sponsors (think Justins and Nuun!) AND your Bike MS packet – contains many important items including your bib number, event details, and more.

Note you must have your minimum fundraising commitment of $350 turned in and a completed waiver on file in order to pick up your packet.
RIDE DAY SCHEDULE + INFO:
6:00 a.m. – Site Opens

Jersey + Rider packet pick up
Light Breakfast, Bike Tech Services, and more!

7:00 a.m. – Century riders take off (silent start – too early for amplified sound)
7:15 a.m. – ALL 100 miles riders must depart
8:30 a.m. – TEAM PHOTO ON THE FIELD! Meet near the team tent and walk over as a group
9:00 a.m. – Line Up
9:15 a.m. – Opening Ceremonies
9:30 a.m. – 30 + 55 mile Riders Depart
10:00 a.m. – ALL RIDERS MUST BE ON THE ROAD
9:30 a.m. to 4:30 p.m. – Lunch Open @Rest Area
11 a.m. to 7 p.m. – Team Village Celebration!

LEFT HAND BEER GARDEN OPEN!
Animal House Toga Party in the Team Left Hand Tent!
Dinner!
School of Rock performance (12:30pm – 2:30pm)
4:30 p.m. TEAM PHOTO (yes, another one!)

Meet at our team tent with a costume on and a beer in hand!

11 a.m. to 6 p.m.

Massage & Showers Open (in UCLA Home Side Locker Room)
VIP Lounge Open (in Visitor Side Locker Room)

6 p.m. – Route closes – ALL CYCLISTS MUST BE OFF THE ROUTE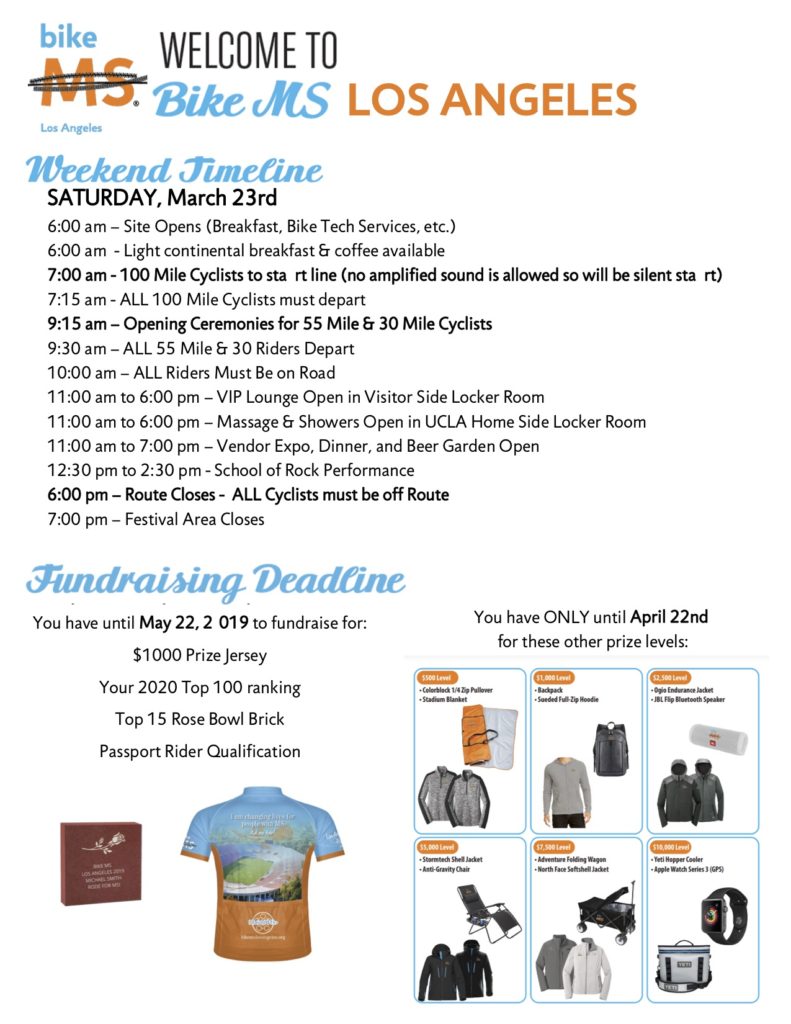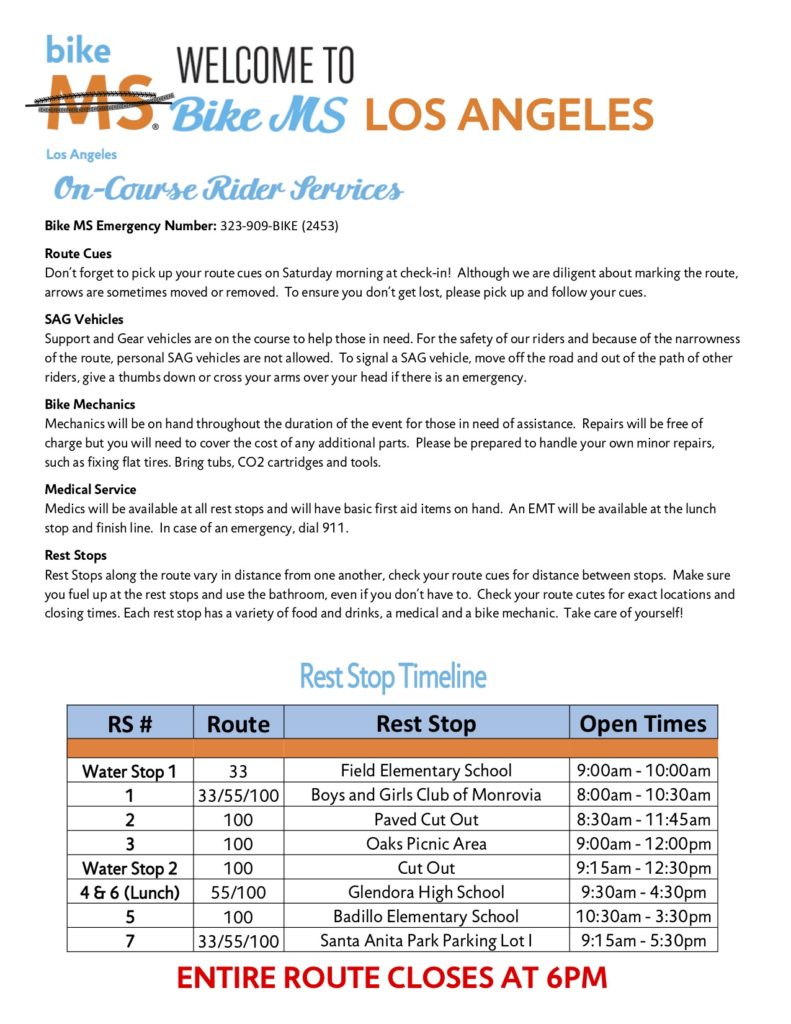 TEAM VILLAGE: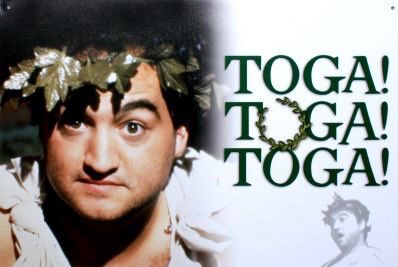 Team Tent – National Lampoon's Animal House Theme!

Our amazing volunteers & sponsors have worked hard to make our Team Tent amazing right from the start! After you finish riding, plan to our our and enjoy… A toga party!

Keg Footbaths!
Cold Left Hand Beer!
Good times and laughs with our Team

Don't forget to bring your Toga, COLLEGE Sweatshirt or other costume interpretations – Have fun with it!

Meals:

Provided on site from 11 a.m. – 6 p.m.
Snacks and beverages galore from our amazing sponsors!

Beer!

All riders receive 3 pints (except TLH… we don't count for you *shhhh*)
We'll have many brews from Left Hand, including our Team Left Hand Bike MS Awareness Beer, Wheels Gose 'Round!

Team Photo

4:30pm at our Team Tent – be there with your costume on and a beer in hand!
WHAT TO WEAR/BRING:
Helmet – REQUIRED!
ID – You can't drink without it, even if we know you!
Shorts (with padding!)
Gloves
Shoes and socks
Sunglasses
Sunscreen
Change of clothes
Shower stuff (yes – there will be a shower truck on site!)
Cash (to tip buy your awesome 2019 TLH shirt)
A great attitude!
ROUTE MAPS:
How far will you ride to #crushMS? Check out all the route options HERE!
RIDE DAY FORECAST:
The weekend forecast:

Mostly sunny and cool, especially to start
High of 64, low of 49
Winds SSW at at 5-10mph

Please come prepared!
SOCIAL MEDIA:
We'd love to see your photos from the weekend! Make sure to tag @TeamLeftHand on FB + Twitter, and @TeamLeftHandBrewing on Instagram and use these hashtags:

#crushMS
#TeamLeftHand
#BikeMS
TEAM AWARDS!:
And here they are.. keep these 2019 TEAM AWARDS in mind throughout the weekend…

Best Looking in Spandex– self explanatory
Foot Bath Hog– self explanatory
Shut Up Legs – our brother or sister who suffers the most but guts it out nonetheless.
Most Inspirational Rider
BEST SELFIE!!

We're really excited about this one… use the #crushMS AND #TeamLeftHand hashtags and post your best selfies to Instagram! We'll choose the winner at our year end party!

Rookie of the Year – our rookie rider who shows all the veterans whats up!
Volunteer of the Year – that tireless volunteer that does the most to make your weekend fun and smooth!
VOLUNTEERS:
Thanks so much for offering your time! We couldn't do it without you!
Know someone who wants to sign up to volunteer? It's not too late! Sign up HERE or email Sara@lefthandbrewing.com.
Call Sara Barfoot at 720-849-9478 with any questions or issues