Hard to believe, but ride is upon us! Don't let the event weekend scare you…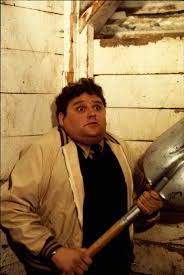 HERE is where you can find ALL the important info you'll need in order to have a GREAT weekend riding and volunteering to #crushMS:
Team Fundraising Update:
We've raised $278,039 so far – great job! We are currently the number 1 fundraising team just ahead of RawHinies but don't get comfortable – they always charge from behind and surpass us… let's make THIS the year we take that NUMBER 1 SPOT! WE JUST NEED TO KEEP FUNDRAISING (PRETTY PLEASE!) BECAUSE THAT'S WHAT THIS IS ALL ABOUT!!! 
FAQ:

What if I don't meet the $400 minimum before the ride?

All cyclists must meet the $400 fundraising minimum before receiving their rider packet. NEW: The National MS Society will NOT be offering a Promise to Pay option this year. You will need to pay the balance with a credit card, check or cash before receiving your ride materials. No need to stop there, though – you have until August 22nd, 2018 to be eligible for prizes and to turn in any donations.

My fundraising total in my Participant Center doesn't match what I know I turned in.

It may take up to four weeks to process donations during peak event times.
Reach out to the NMSS Fundraising Support Center for help.
Volunteers:
We simply couldn't do everything over the weekend and throughout the year without our AMAZING support team of volunteers! Be sure to THANK THEM PROFUSELY over the entire weekend, please.
Team Jersey + MS Packet Pick Ups:
Your Bike MS packet contains many important items including your bib number, event details and sponsor giveaways. You must have your minimum fundraising commitment of $400 turned in and a completed waiver on file in order to pick up your packet.
Friday, June 28th – 4:00-7:00pm – TLH Jersey + MS Packet Pick up at the Bike MS Expo
Location: Front Range Community College (3645 W. 112th Ave. Westminster, CO 80031)
Join the MS Staff, fellow teammates and Bike MS participants to kickoff the Ride weekend and grab all your essentials! Pick up your Team Left Hand jersey and wristband + goodies from our sponsors like Justin's and Nuun. Plus pick up your rider packet from the MS Society. You can also drop off luggage, shop with vendors and get a final free bike tune up before the ride. It's HIGHLY ENCOURAGED that you take care of #ALLtheThings Friday rather than Saturday morning (when it's busy and you're trying to take off with the team). If you cannot, no problem! Just give yourself plenty of extra time on Saturday morning. Please note: TLH jerseys will be available at the Expo beginning at 4:00pm on Friday (even though the MS packet pick up begins at 2pm) – just look for the Left Hand Brewing Tent in Sponsor row.
Saturday, June 22rd – 5:00-7:00am – TLH Jersey + MS Packet Pick-Up at the Starting Line
Location: Front Range Community College (3645 W. 112th Ave. Westminster, CO 80031)
Find our volunteer near the Allegro coffee bus to grab your TLH jersey. Need to grab your packet? Head inside and the NMSS volunteers will get your squared away. Please note: TLH jerseys will be available at the starting line beginning at 5:00am on Saturday morning (even though the event site opens at 4:30am) – just look for the Team Left Hand Table right next to the Allegro Coffee Bus.
2019 Team Shirts:
Will be available at the jersey pick up Friday, and in our Team Tent on Saturday for a $20 donation (that goes back to team)
Weekend Weather Updates:
Saturday: 

Hot Hot Hot!
High of 95, low of 61
Mix of clouds and sun early, then becoming cloudy later.
Winds SSE at 5 to 10 mph

Sunday: 

High of 90, low of 59
Party cloudy early. Scattered thunderstorms developing in the afternoon (40% chance of rain).  
Winds NNE at 5 to 10 mph
Packing List:
Make sure you bring everything you need to have a safe, comfortable ride… don't forget your:

Helmet – REQUIRED! You are not allowed to ride without one!
TLH Jerseys
Shorts (with padding!)
Gloves
Rider number from rider packet (required)
Shoes and socks
Cell Phone
Credit Card
Important health/medical info
Water Bottles
Spare Tire/Fix a Flat
ID (for drinking beer at the finish line – you cannot drink without it!!)
Sunglasses
Sunscreen
Rain Gear (when necessary or just in case)
CASH (to tip your amazing massage therapist!) and to buy your 2018 Team Shirt
A great attitude!
National Lampoon's Animal House Costume!

Think TOGAS, College Sweaters (or t-shirts), beanies w/ the spinner thing… Use your imagination! We're going to be themed out and hope you'll join in the fun!
Routes + Weekend Info from the Society:
Find the current route maps and info HERE

PLEASE NOTE RECENT ROUTE CHANGES!

Find the 2019 Official Ride Weekend Guide with #alltheinformation HERE
Saturday Morning: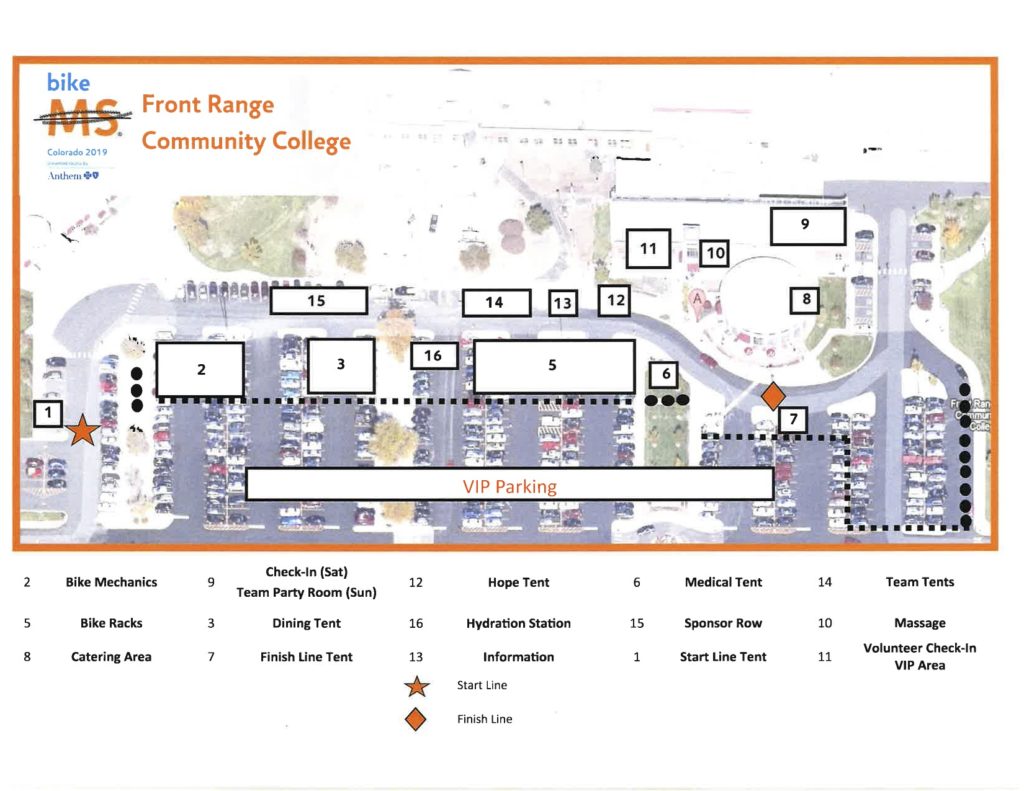 Meet at the vintage Allegro coffee bus near the starting line! Yep, Allegro Coffee has come through in a HUGE way yet again. The Allegro FLXBUS, a 1951 vintage bus turned mobile coffee bar, is back and ready to serve you a latte or a spot of tea before you take off in the morning. They will be parked on site near the starting line with Stephen & Susann serving up drinks for our team starting at 4:30am on Saturday.
Photo at the bus at 5:30am! Plan to meet at the Allegro Bus at 5:30am for a team photo and to start lining up. The program starts at 5:45am and the first group of riders takes off at 6:00am (a bit earlier than years past), and we're just after that, so don't delay and line up on time!
Line up after photo!! Plan to line up at 5:45am near the starting line. We'll be one of the first groups out (first group goes at 6:00am) and would hate for someone to be in the bathroom and find that we're already gone! Just look for the sea of TLH jerseys near the bus!
Get there early! The site gets very busy, so give yourself plenty of time to get parked and ready to ride!
Need to pick up your rider packet? Head inside FRCC.
Need to pick up your TLH jersey? Head to the table near the Allegro Bus
Have questions? Don't hesitate to ask! We have many seasoned riders and volunteers that are happy to assist however possible!
Saturday Team Village: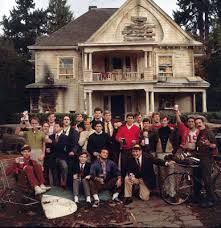 Find the sitemap for the event at CSU HERE.
Our amazing volunteers & sponsors have worked hard to make our Team Tent amazing, as always!! After you finish riding, plan to hang out in our NATIONAL LAMPOON'S ANIMAL HOUSE THEMED TEAM TENT (TOGAS!!!) and enjoy…

BBQ from Georgia Boys BBQ (lunch starts around 12:00pm because hand' pulling all that delicious pork takes time!)!
Treats from Justin's, Happy Bake Shop and more!
Vegetarian options from Biscuits & Berries!
Keg Footbaths!
Cold Left Hand Brewing Beverages!
Private Team Massage Therapists!
Good times and laughs with our Team!
Don't forget to bring your TOGAS, COLLEGE shirts, beanies and other items for your ANIMAL HOUSE COSTUME.

Our Tent is in the same location as normal in Team Tent Village, just look for the LHB & TLH signs… right next to the beer garden!
Team Tent Village opens at 10am, BEER GARDEN OPENS AT NOON!
Please make sure to wear your Team Wrist Band so we can recognize each other after wardrobe changes.
Have friends and family joining you in our team tent? That's great! If they will be eating our food and enjoying Left Hand beers just have them visit the merch table in our Team Tent (near the massage check-in) to grab a Team Wristband. We're asking for a small donation ($10 suggested) that goes directly back to the team.
Massages:
HUGE thanks as always to Cathy Balan for once again arranging our team of private massage therapists! Give it up for Brian Garcia, Walt Phillip, Debbie Trout, Jenny Robinson, Suzy Knudsvig and Summer Milacek!!
There are still some spots available – sign up NOW to ensure your spot on Saturday! Find full sign up instructions and reserve your spot HERE.
You may bring $20 cash (plus a tip!) to CSU with you on Saturday and take a chance that an appointment may be available later afternoon.
Remember that our massage therapists are donating their time AND all proceeds from massages, so please thank them with a generous tip!
Team Photo at CSU:
4:00 pm Saturday in front of our Team Tent!
Our team is huge and awesome so we want to document it! Grab a beer, a prop and your TOGA, COLLEGE gear, team shirt, etc. and be ready to smile!!
NEW – TEAM COSTUME CONTEST!
That's right! NEW THIS YEAR we'll be having a TEAM COSTUME CONTEST!
4:15 pm Saturday in front of our Team Tent (right after the photo!)
We love a theme are are ready to reward the folks who take it as seriously as we do. Line up with the volunteer holding the COSTUME CONTEST sign and the fun (costume strut) will commence from there. Prizes rewarded for Grand Prize, 1st Runner Up and 1st Best Good Try.
Please note, this is a family-friendly event, so let's keep it PG/PG-13 at most. Thanks so much.
Sunday Morning:
Meet at the vintage Allegro coffee bus near the food tent! Yep – they're helping us out and fueling our ride on Sunday, as well! Service goes from 5:00am to 7:00am. Plan for a few extra minutes in the morning to meet up with your friends, grab some coffee and start Day 2 off right!
Left Hand Hill:
Celebrate finishing the ride (and perhaps take a nap in the grass) on Left Hand Hill at FRCC. Join us for a beverage and some snacks and cheer on other riders as the complete the ride.
Located to your left near the finish line chute – you can't miss it!
Social Media:
We'd LOVE to see your photos form the weekend!
Please tag @TeamLeftHandBrewing on Instagram and @TeamLeftHand on Facebook and Twitter and use the hashtags #CrushMS #TeamLeftHand and #NoExcuses on any social media posts!
Team Awards:
And here they are… keep these 2019 Team Awards in mind throughout the weekend…

Best Looking in Spandex– self explanatory
Foot Bath Hog– self explanatory
Shut Up Legs – our brother or sister who suffers the most but guts it out nonetheless.
Most Inspirational Rider
BEST SELFIE!! We're really excited about this one… use the #CrushMS AND #TeamLeftHand hashtags and post your best selfies to Instagram (tag us @TeamLeftHandBrewing, too!) We'll choose the winner at our year end party!
Rookie of the Year – our rookie rider who shows all the veterans whats up!
Volunteer of the Year – that tireless volunteer that does the most to make your weekend fun and smooth!