Hard to believe, but ride is upon us! Don't let the event weekend scare you…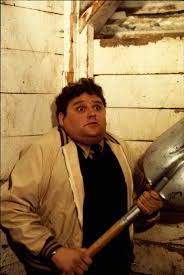 HERE is where you can find ALL the important info you'll need in order to have a GREAT weekend riding and volunteering to #crushMS:
TEAM FUNDRAISING UPDATE:
So far we're crushing our fundraising goal and have raised $131,004.99 and are currently 2nd in fundraising (behind a gigantic team)! GREAT JOB everyone! We've exceeded our goal of $125K (and beat last year's fundraising total), but why stop there!? We're still going so PLEASE keep it up and watch those donations roll in approaching ride weekend!
Please keep fundraising to #crushMS since that's what it's all about!!
FAQ: What if I don't meet the $300 minimum before the ride?

If you have not turned in the minimum donation by the start of the event, the National MS Society will discuss payment options with you, including charging the balance on a credit card.

Please note your rider packet will not be issued without reaching the $300 minimum

Fundraising deadline: December 6th, 2019.
VOLUNTEERS:
We simply couldn't do everything over the weekend and throughout the year without our AMAZING support team of volunteers! Be sure to THANK THEM PROFUSELY over the entire weekend, please.
TLH JERSEY & BIB + MS RIDER PACKET PICK UP :
Friday 10/4 at Hoppy Monk – 1010 N. Loop 1604 East | San Antonio, TX 78232

6:00pm – 9:00pm
Grab your Team Left Hand jersey AND your MS Society rider packet (if you have not already picked up your packet)
Enjoy some light munchies on the house (Gochu IPA wings & Pommes Frites) thanks to Hoppy Monk, then order a delicious meal on your own and support our amazing sponsor!
2019 TEAM SHIRTS:
Will be available at the jersey pick up Friday, and in our Team Tent on Saturday for a $20 donation (that goes back to team)
WEEKEND WEATHER UPDATES:
Saturday 10/5:

High of 94, low of 71
Mainly sunny and hot!
Winds E at 5 to 10 mph

Sunday 10/6:

High of 94, low of 71
Generally sunny.
Winds ENE at 5 to 10 mph
PACKING LIST:
Make sure you bring everything you need to have a safe, comfortable ride… don't forget your:

Amazing 2019 TLH jersey
Helmet (you aren't allowed to ride without one!)
Shoes
Cellphone
Water bottles
Sunglasses
Sunscreen
ID (for drinking beer at the finish line – you cannot drink without it!)
Medical Insurance Cards
Spare tires/fix a flat kit
Ziploc baggies (in case of rain)
Rain gear (weather dependent)
CASH to buy your 2019 TLH shirt and tip our amazing massage therapists in our Team Tent
TOGA!!! You read that right… We're throwing an Animal House party this year, so grab a clean sheet or your favorite college shirt and come prepared to party with a beer in hand!
ROUTES + NMSS INFO:
Check out the Route options for Day 1 & Day 2 – maps & turn by turn directions are available on the MS Society website.
Find the ride weekend guide and answers to all your additional questions HERE.

MASSAGE SIGN UP:
Elements massage has generously agreed to man our massage tent again this year!
We're better organized than ever and know what to expect this year so are FULLY prepared to help you recover from a great (but hard) ride!
We'll have therapists available in our tent from 2:00 p.m. – 6:00 p.m. on Saturday

Each massage is $20 for 20 minutes
Sign up for your time slot with our dedicated massage volunteer when you arrive in the team tent – we'll take your phone number down to text a reminder when your time slot is approaching.

Walk ups will be accepted as we can accommodate – please note that pre-paid riders get first dibs on all available time slots.

CLICK HERE FOR FULL SIGN UP INSTRUCTIONS & LINK TO SIGN UP IN ADVANCE!

Please use your real name so we know that you've prepaid!

Donations go directly to the MS Society, so riders who have a massage are HIGHLY ENCOURAGED to tip your therapist!
SATURDAY MORNING:
Starting line is at Rolling Oaks Mall – 6909 N. Loop 1604 East | San Antonio, TX 78247
Allow plenty of time to arrive, get parked and get ready to ride!
Take advantage of the on site hydration station, get a last minute bike adjustment from a bike shop and enjoy breakfast, served from 6:00am-7:30am.
Look for the sea of Left Hand jerseys milling about – you can't miss them.
Line up with the rest of team and plan to take off with the group just after 8:00am!
SATURDAY TEAM VILLAGE: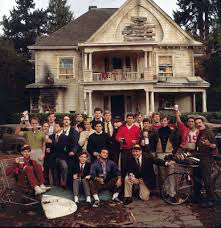 Team Tent:

Our amazing volunteers & sponsors have worked hard to make this year's Team Tent amazing, as always. After you finish riding, plan to hang out in our NATIONAL LAMPOON'S ANIMAL HOUSE THEMED TEAM TENT (TOGAS!!!) and enjoy…

KEG FOOTH BATHS!
COLD LEFT HAND BEER!
COMFY COUCHES!
AN AMAZING FOOD LINEUP THANKS TO By the Pound and our other wonderful sponsors!!! We're talking brisket, sides, desserts…. YUM!!!
GOOD TIMES AND LAUGHS WITH OUR TEAM!
TEAM SHIRTS, WRISTBANDS & COLLAB BEER GLASSWARE AVAILABLE FOR A DONATION!

Have friends and family joining the celebration in our Tent? FABULOUS! We're asking a suggested $10 donation for our team wristbands to make sure we have enough to spread the love – all proceeds will go back to the Team fundraising pot!
Team Photo:

Be at our tent at 5:00pm for our TEAM PHOTO! Bring your smiles, a beer and your best ANIMAL HOUSE GETUP!
Stick around after the photo for the team awards ceremony including best jersey!

Meals:

AMAZING BBQ thanks to our friends at By the Pound and the amazing Cisco, plus snacks and something sweet from other wonderful sponsors.
** Friends and family wristbands available for a $10 suggested donation!
And don't forget about the meals provided by the NMSS, too!

Beer!!!!

All riders receive 3 pints (except TLH… we don't count for you *shhhhh*)
Guest beer wristbands can be purchased at the Team Tent Village entrance for $20 each
Don't forget your ID! Even if you haven't been 21 in decades…. NO ID = NO BEER
SUNDAY MORNING:
Breakfast sponsored by Whataburger is served from 5:30am-7:30am.
Line up and opening ceremonies are from 7:00am-7:30am, riders depart in waves from 7:30am – 8:30am.
SUNDAY TEAM VILLAGE:
Team Tent:

#SundayFunday… The party continues!
After another great day of riding, come back and enjoy the wonderful amenities of Team Village from 10:00am-4:00pm (and Left Hand Beer from noon-4:00pm)!
SOCIAL MEDIA:
We'd love to see your photos from the weekend! Make sure to tag @teamlefthandbrewing on Instagram, and @TeamLeftHand + @LeftHandBrewing on Facebook and Twitter, and use hashtags #crushMS and #TeamLeftHand!
TEAM AWARDS:
And here they are.. keep these 2019 TEAM AWARDS in mind throughout the weekend…

Best Looking in Spandex
Foot Bath Hog
Gut It Out
Most Inspirational Rider
Rookie Rider of the Year
Best Team Tent Theme interpretation
King or Queen of the snacks
Wake Up Dead on Sunday
BEST SELFIE!!

We're really excited about this one… use the hashtags #crushMS AND #TeamLeftHand and post your best selfies to social media! We'll choose the winner at out year end party!